DWB Love Story
---
We're glad you're here to experience everything we have to offer at DWB! We understand that a wedding dress is the most unique and expressive garment a bride will ever wear- that's why our mission is to help you and your party create and celebrate this precious moment.
Like you and your person, finding your gown is a love story all on its own. We can't wait to help write yours at DWB...
Your consultant will then carefully select some initial gowns for you based upon the information that you have shared with her. At Dani West Bridal Boutique, our stylists know all of the beautiful dresses that we have in the collection and what makes each one special, so you can sit back and relax with all of your guests while she does the work for you.
chapter 3
Finding Your Feel
Since wedding gowns can be tricky, your stylist will also assist you in all the gowns that you try on. While you are sure to feel amazing in all of our gorgeous gowns, don't worry if you don't find "the one" right away. Your consultant will continue to narrow down based upon your tastes and preferences until you find what you've been looking for.
Once you have found THE ONE it is time for the festivities to begin! You and your guests will be able to truly take in the special moment with several of our celebratory traditions. From photos with all your favorite people to speciality refreshments, it will be an experience you will never forget!
Our boutique
---
When you walk through the door into our beautiful boutique, leave your troubles at the door and sink into our spa-like atmosphere. It won't take long before you will feel like you're a part of the Dani West Bridal family in our spacious shop. Our friendly atmosphere is designed to help you feel at ease. With some fun surprises along the way, we want you to be able to enjoy every minute of your experience with us.
Our boutique Carousel
Skip to end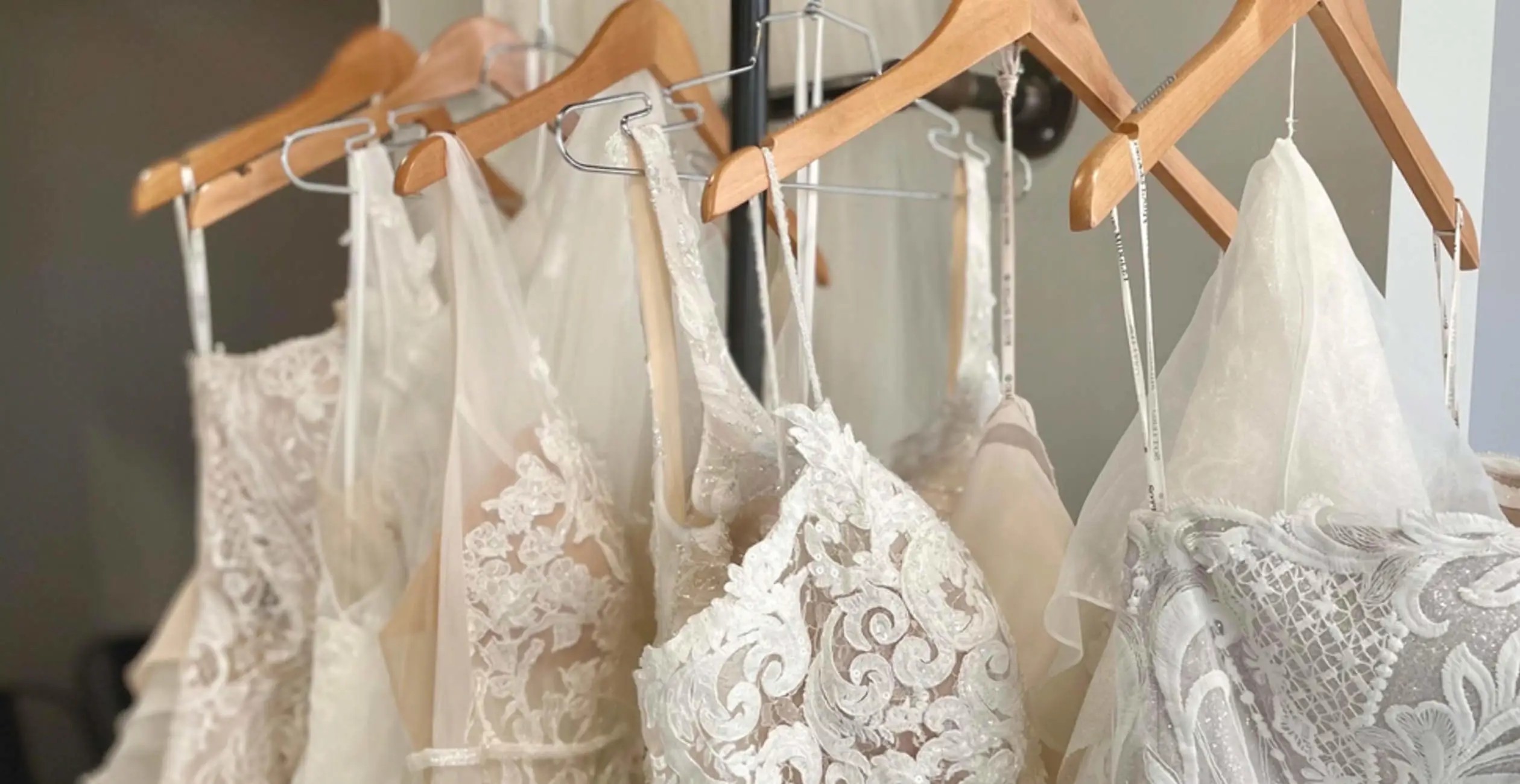 Our boutique Carousel End